Learn more about the various community events that the Hispanic Family Foundation, along with our partners, create to help the community each year. All events, unless otherwise noted will be held at Plaza Mariachi, 3955 Nolensville Pike, Nashville, TN 37211.
Dia de Los Reyes – January 6, 2022
HFF Bilingual Story Time at Plaza Mariachi on Saturday mornings
A Leer Con Dr. Seuss! Read With Dr. Seuss! – March 5, 12, 19 and 26, 2022
Autism Awareness, April 2, 2022
HFF Rise and Shine Breakfast Gala April 6, 2022
Día del Niño April 30, 2022
Community Baby Shower, May 7, 2022, and September 24, 2022
Frida Festival July 9, 2022
Baila Summer Camps – June and July 2022
Back to School Event – July 30, 2022
Havana Nights White Party Gala
Fiestas Patrias – September 18, 2022
Día de la Mujer – October 1, 2022
HFF and Metro Nashville Police Department TRUNK OR TREAT – October 31, 2022
HFF Giving Tree / Arbol de Esperanza – December 2022
Las Posadas – December 21-23, 2022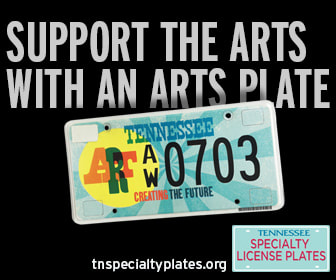 Support the Arts with a New ARTS PLATE
The new Arts license plate is the most recent addition to the Specialty License Plate Program, a vital program for the arts in Tennessee. In FY 2016, the program provided $4.5 million of the $5.2 million in grants made to over 700 organizations in every region of the state. Support the Global Education Center and the many other arts organizations in Nashville by purchasing a license plate and showing everyone on the road that you support the arts in Tennessee.