Who we are
Hispanic immigrants are dramatically changing the demographic and economic landscape of Tennessee. Today, Nashville/Davidson County's Hispanic population exceeds 62,000 with strong population growth in the Middle Tennessee suburban areas. Each county surrounding Davidson County saw the Hispanic population double between 2000 and 2010.
The Hispanic Family Foundation is a 501(c)(3) non-profit organization dedicated to improving the quality of life for Hispanic families in Middle Tennessee. We work through our platforms of— Economic, Education, Social Services, Advocacy, and Culture—to provide programs that strengthen the Nashville Hispanic community.
Our mission is to utilize our platforms of economic, social services, advocacy, and culture to educate and strengthen Nashville's Hispanic and immigrant communities.

– Hispanic Family Foundation
The values we trust
We are confident that the success of our Mission is based on the following values:
We Value Family
We Value Education
We Value a Pathway to Citizenship/Immigration Reform
We Value Culture and Heritage
We Value Entrepreneurship
We Value Businesses Opportunities
We Value Collaboration, Partners, and Non-Profits that support the Hispanic community
Our commitment
HFF advocates for all Latino families in Nashville and is committed to programs that improve their quality of life. We work with Latino families to provide:
Resources and programs that create pathways for economic mobility and stability;
Educational programs for continued learning that empower families to achieve success;
Social service support to enhance quality of life;
Heritage programs that celebrate, honor and energize the Latino culture and
Advocacy for the Hispanic community.
Partnerships
We have a collaborative mindset at the Hispanic Family Foundation. We partner with agencies that have a successful track record in addressing the needs of the community. This partnership allows the Hispanic Family Foundation to leverage it many assets including our accessibility and location, our media partners, creative services, social media – all while maintaining a lean management model.
By consistently delivering results, HFF has earned the trust of the community. That trust will allow us to continue to foster strong partnerships with organizations, groups, and companies that share a passion for Hispanic issues.
---
Our Founders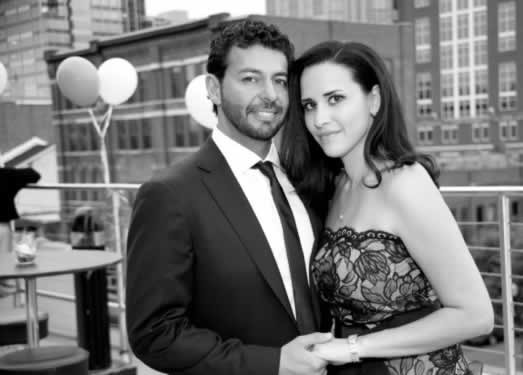 Entrepreneurs Mark and Diane Janbakhsh are founders of the Hispanic Family Foundation. They were both raised in the Nashville area and have a strong commitment to the community. Their success in business, combined with their love of the community, lead them to found the Hispanic Family Foundation in 2013 to enhance the lives of Hispanic families and children.
---
Diane Janbakhsh
Executive Director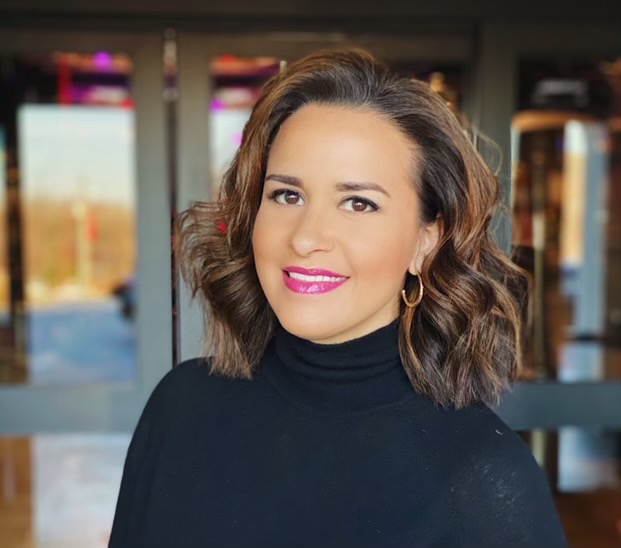 Diane Janbakhsh considers herself a Nashville native despite moving to Nashville when she was just 9 years old. In 1985, her family moved to middle Tennessee after living in both Arkansas and Mexico. Being a Mexican American family in Nashville at a time had its challenges, as Diane and her siblings worked to assimilate to the Nashville culture. Her mother, Dr. Alicia Griffin, became the first female Hispanic dentist and paved the road for many other Hispanic business owners who would eventually make their way to Nashville. Her family practice provided the perfect environment for Diane to begin to serve the Latino community and gain a love for community service and cultural awareness. Her years of working in the dental practice for her mother also trained her to identify the needs of the community members and look for opportunities to develop services that would positively impact individuals. In 2010 Diane and her husband Mark began the work of the Hispanic Family Foundation, directly working with families in need and underserved Hispanic communities. Mark and Diane started with coat and toy drives during the holidays, then began to host community Easter events and food giveaways. Little by little, the aid and support kept growing. By 2013, the Hispanic Family Foundation gained its nonprofit status and began to grow into the foundation it is today. Not long after, Diane and her husband Mark founded Plaza Mariachi to further support and empower the local Hispanic communities. Her passion for young people and families, and her desire to see people whole, healthy, and empowered is what is at the heart of the Hispanic Family Foundation. Since 2016 she has served in different capacities on HFF's Board of Directors, the last of which she served as Board Chair. Of all of the occupations she has had and of all the hats she has worn, second only to being a wife and the mother to her four daughters, she says being the Founder and Executive Director for the Hispanic Family Foundation is the most fulfilling and joy-giving occupation.
---
Monica Reyna
Vocational Counselor / Program Director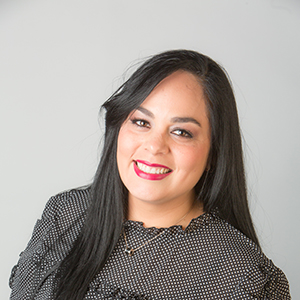 Monica Reyna, with a Degree in Science Education and 15 years of experience in the field. As the Social Services Director of HFF, her passion is to empower Hispanics who come to HFF for help, to face challenges and fulfill their dreams developing their full potential and placing at the necessary tools to accomplish them. Monica is a visionary, a diligent and compassionate individual who believes in fairness and justice.